Pure enthusiasm at the Jose Marti Airport
Submitted by: admin

07 / 09 / 2007
---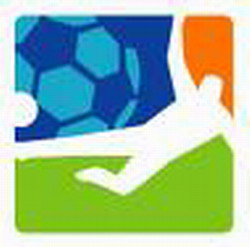 An enthusiastic and optimistic contingent of athletes dressed in red sports outfits drew everyones attention Friday morning at the Jose Marti International Airport in Havana. It was the first part of the Cuban Delegation leaving for Brazil to participate in the 15th Pan American Games in Rio de Janeiro.
The group of 200 included members of the teams for handball, fencing, artistic gymnastics, weightlifting, rowing, taekwondo and badminton.
A WORLD CHAMPION
Gessler Viera, world champion in taekwondo, was both objective and confident about his chances.
"The Pan American Games are going to be very difficult for me, because of the presence of Mark Lopez from the United States and Silva from Brazil. Nonetheless, I am confident after having a great training period. We had international practice matches including a European tour. Were not afraid, we are going confident of victory, to give our best," he said.
Were you surprised to become a world champion?
"No, I wasnt really surprised. I was preparing for it for many years, I had trained very hard. A lot of people were surprised, but my family, who follow me, knew that it had to happen at some point."
What are your expectations from you teammates?
"My team is in good shape, committed to help Cuba retain second place in the country table."
ISMARAY MARRERO
Rower Ismaray Marrero became a champion in light singles rowing at the World Cup in Linz, Austria and she also holds a gold and silver medal from the 2003 Santo Domingo Pan American Games.
"Ill be competing in doubles with a practically new pairing. My partner, Yaima Velazquez, has only been on the pre-team roster for three years. But despite her youth, I think we will retain the gold medal at the games," said Marrero.
Has your training gone well?
"Yes, after Austria we trained in Belgium and I think we are well prepared to fight for the gold medal."
How would you rate Cuban rowing at this time?
"I believe its looking good, it has good athletes, mostly young, but with a good sporting level. We might not all make it, but all of us will be aiming for the gold medals."
WOMENS BADMINTON
Another of the sports where Cubas athletes are shooting for the podium is badminton, says Solangel Guzman, who won three gold medals and one silver at the Cartagena 2006 Central American and Caribbean Games.
"Well, all of our team is going for a medal. The team has trained well, Id say 100 percent. We expect to win two: one in doubles and another in mixed. And to give our best which we are known for," she said.
"How did I begin in badminton? I signed up when I was in fifth grade. The coach gave me a shuttlecock and a racket, but I didnt like it much then and I stopped playing. A year later I picked it up again, they kept seeing potential in me, but I dropped it again. A week later they came to get me and... here I am!"
Her teammate will be Leidy Edith Mora, who won a doubles and team gold in the in Cartegena.
"Cuba has great possibilities. In past tournaments we have played against many of our possible rivals, except the US players, and they were in matches that we either won or showed that our level of play wasnt far off. Our prediction is bronze in doubles and in mixed doubles. If we give our best we can accomplish it. Ahh... I began in soccer, but in fourth grade I changed to badminton."
I had more interviews in mind but the time came for the athletes to board the plane. The 2007 Rio Pan American Games begin on July 13.
Source: Granma

---
Related News
---