CIA worked with gangsters trying to kill Fidel Castro
Submitted by: admin

06 / 28 / 2007
---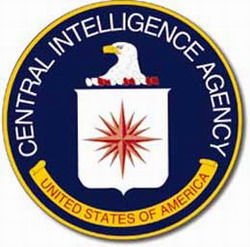 The US's Central Intelligence Agency (CIA) plotted to assassinate Cuban President Fidel Castro in the 1960s by getting the mafia to kill him in a "gangster-type action".

This is just one among the details contained in the secret records declassified by the CIA on its website.
The documents known in the CIA as the "Family Jewels," detail some of the many illegal abuses during about 25 years of overseas assassination attempts, domestic spying, and kidnapping.One of the memos describes the agency's efforts to persuade Johnny Roselli, believed to be a mobster, to help plot the assassination of the Cuban leader, for which the CIA was willing to pay $150,000.
The document reveals that a CIA official at the time, Richard Bissell, in August 1960 approached Colonel Sheffield Edwards of the Office of Security to determine if Edwards "had assets that may assist in a sensitive mission requiring gangster-type action.""Target of the mission was Fidel Castro," the memo read.
Then, Robert Meheu, a source of the Office of Security suggested the name of Roselli, a high-ranking member of a crime syndicate, who, at the same time, led the agency to two top mobsters, Momo Salvatore Giancana - also known as Sam Gold - and Santos Trafficante, who were both on the US list of most-wanted men and had ties with what Roselli called "Cuban people."
Source: ACN
---
Related News
---