CARICOM draws its line in the sand on Cuba and Venezuela
Submitted by: admin

06 / 26 / 2007
---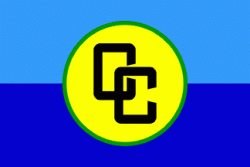 Prime Minister Gonsalves made the point that neither of the two nations needs any member of CARICOM as its defender.
"We are building mature relationships with them," he said.
"Cuba and Venezuela have never asked for any country in the Caribbean to do anything for them. We have some sets of relationships with them which we find to be productive and we have some relationships with the United States of America which we find to productive.
"We are free and independent people and as I have said our voice in earlier times were uncertain as we stood amidst the alien corn. Now we are coming into our own and speaking with our own voice."
On Monday as US/Cuba relations continued to sour, Cuba President Fidel Castro accused US President George Bush of plotting his assassination. It was contained in a rambling essay published on the matter.
American law now prohibits the U.S. government from ordering the assassination of foreign leaders.
The Associated Press reported that Mr. Castro's essay noted that U.S. President Gerald Ford signed an order banning official assassinations, and said he didn't believe that Presidents Jimmy Carter and Bill Clinton ever tried to have him killed.
But Mr. Castro apparently believes that Mr. Bush has other plans.
Now 80, the Cuban leader has not made a public appearance since he underwent surgery 11 months ago for intestinal problems. Cuba's provisional government is being led by his younger brother Raul while he recovers. In an essay he wrote on May 29, Castro accused Bush of renewing U.S. attempts to assassinate him.
"I'm not the first, nor will I be the last, whom Bush has ordered to be deprived of life," Castro wrote then.
His latest essay, signed Sunday afternoon and published Monday in state media, referred to that May 29 allegation.
---
Related News
---