US to move prisoners from Guantanamo to Afghanistan
Submitted by: admin

06 / 23 / 2007
---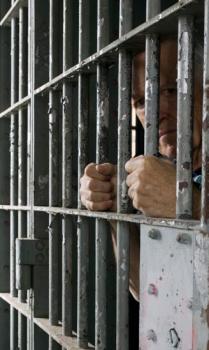 The United States is helping expand a prison in Afghanistan to take some detainees from Guantanamo Bay.

Meanwhile administration officials argue whether to bring the most dangerous to the US when the Cuban facility shuts down.

President George Bush has made closing the prison in Cuba a priority, although the Afghan site is not meant to be a substitute, the White House said yesterday.

"Everybody is working toward the goal to meet what the president has asked them to do, which is to do it as soon as possible," Deputy press secretary Dana Perino told reporters.

She said Bush's top aides are in active discussions about closing Guantanamo.

Senior officials, meanwhile, have said a consensus is building on how to do it, including sending some high-value suspects to military facilities in the United States where they could be prosecuted.

Officials say the administration is split, with Vice President Dick Cheney's office and the Justice Department vehemently opposed to any proposal that would bring detainees to US soil, where they would be afforded more legal rights and might pose a threat.

The congresswoman whose district includes Fort Leavenworth, Kansas, mentioned as a possible receptor of some of the Guantanamo detainees, registered her disapproval of that possibility.

Democratic Rep Nancy Boyda said in a telephone interview that she did not mean to be "a fear monger" but, "I'm not comfortable with this".

"I do not believe bringing terrorist detainees to Leavenworth County is a good idea," said Boyda, a member of the House of Representatives Armed Services Committee.

Pressure to close the Guantanamo prison has been mounting in recent months, with the administration suffering a series of legal setbacks and some in Congress threatening to mandate a shutdown.

Secretary of State Condoleezza Rice and Defence Secretary Robert Gates, among others, are in favour of the proposal to bring some detainees to the United States, provided proper safeguards are in place, officials say.

---
Related News
---