Cuban Radio among the first ones in the world
Submitted by: admin

06 / 03 / 2007
---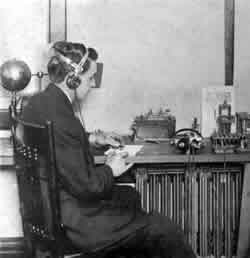 Cuba was one of the first countries in the world having its own radio transmissions. Although signals from USA were received at that time, and there was some attempts without results, on August 22, 1922 the first Cuban signal was transmitted. The first radio station had the abbreviation 2LC property of the musician Luis Casas Romero, considered father of the Cuban radio and his son of the same name.
However, the official opening of the radio in Cuba was on October 10 of the same year to celebrate the anniversary of the Grito de Yara, an event that marked the beginning of the independence war. It was the PWX, property of the Cuban Telephone Company, the radio station was transmitted from the headquarter of the company located on the corner of Aguila and Dragones streets in Centro Habana, After the notes of the national anthem by the orchestra directed by Luis Casas Romero, president Alfredo Zayas delivered a speech in Spanish and English.
The first programs were about the weather, news, time and live music. The main aim of those in charge of those first transmissions was their promotion within the political and social fields.
After a first stage of liking, a great commercial boom emerged. In this period Cuba reached important progress at a level of the most developed countries like United States, it also became a paradigm for other radios of the continent that received its consultancy on this matter. The radio serial as well as other fruits of the Cuban radio would go beyond our borders to take part of the history of the world radio.
---
Related News
---