Cuban president Raul Castro sends Barack Obama message after attack on Orlando club
Submitted by: Juana

06 / 14 / 2016
---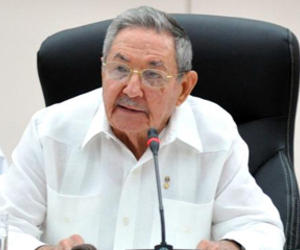 ---
President Raul Castro send his US counterpart Barack Obama a message of condolences following the attack on club in the Florida city of Orlando, which claimed significant number of human lives.
I let the US government and people know, and particularly those affected by this tragedy, and the relatives of the victims, the deepest condolences of the Cuban people and government, read the letter.
I reiterate that Cuba resolutely rejects and condemns all terrorist or hatred-driven act in any place, on any circumstance and whatever the motivations alleged, the message of the Cuban president concluded.
On June 12, the gay club Pulse in the city of Orlando, state of Florida, was the scene of a massive shooting that claimed over 50 lives. This terrorist attack was considered the worse after September 11 and it was perpetrated by a citizen named Omar Mateen, who admitted his membership with the Islamic State.
---
Related News
---