Ralph Gonsalves: Chavez and Fidel gave an example of love to the world with the Misión Milagro
Submitted by: Juana

07 / 28 / 2015
---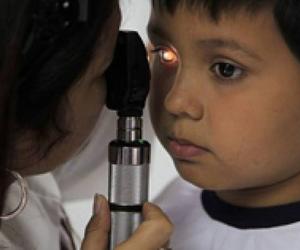 ---
Prime Minister of Saint Vincent and Grenadines, Ralph Gonsalves said on Sunday that socialist leaders Hugo Chavez and Fidel Castro gave an example of love and solidarity to the world by combining the capabilities and resources of their countries to create the Misión Milagro (Miracle Mission), social program with which people of America, the Caribbean and even Africa, who live in poverty, receive eye operations.
He said the first time he heard about the mission was in June 2005, and recalled an encounter with Cuban President Fidel Castro, who directly offered help to correct vision problems suffered by some 3,000 people in San Vincent and the Grenadines.
"Then Fidel told me: what do you think if Chavez and I helped regain sight of all those people in your country? And I said yes. And he explained that they would send a plane and would do operations in Cuba, then, as the numbers of cases were reduced, he could send Cuban doctors. Then the first 40 people were treated," said Gonsalves, who recalled for the audience the beginning of operations of the health program.
source: www.cibercuba.com
---
Related News
---