The light in Cuban eyes, Cuban-American art project is presented at the XII Havana Biennial
Submitted by: Juana

05 / 25 / 2015
---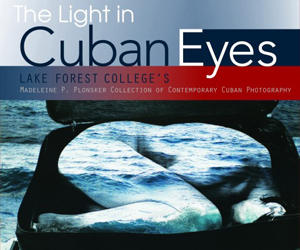 ---
The light in Cuban eyes, Cuban-American project, exhibited in its world premiere a beautiful combination of arts: music, contemporary dance, ballet, photography, lighting design, and costume at Marti theater in Havana.
The XII Havana Biennial was the necessary "platform" for the presentation of this initiative sponsored by the American researcher Madeleine Plonsker, an admirer of the art of this island, who collected in a book a series of images of young Cuban photographers.
Plonsker summoned the great Cuban pianist Frank Fernandez as composer, the American choreographer Pedro Ruiz, young dancers of Fernando Alonso National Ballet School and Endedans contemporary company.
The laureate concert pianist played the two most famous compositions of the Hail Mary the one of Charles Gounod-Juan Sebastian Bach, and that of Franz Schubert, the privilege of that experience is indescribable.
Ruiz created a dynamic choreography and did not renounce the classical technique not even in musical passages of Afro-Cuban rhythms, usually associated with a more folk dance style.
The merit lies in having successfully broken a tradition, and ballet students provided spectacular image to the staging with a flawless execution of complex steps and a displacement speed unusual in classicism.
source: www.cibercuba.com
---
Related News
---