The shortage of money in Western Union offices in Cuba causes concern among users.
Submitted by: Juana

05 / 14 / 2015
---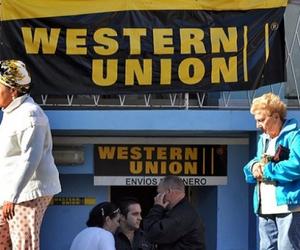 ---
For several days the offices of Western Union in Cuba have problems to supply money to their users. Some are beginning to see the situation with fear.
"Today we have money, but in thirty minutes I do not know. Look at the time and Trasval truck still has not arrived", the manager of one of the many Western Union offices in the city says, who also does not want to be identified nor she gives her name or the municipality in which she works. "These days there have been people here protesting, cursing and we do not have an explanation," she adds.
Trasval Company only operates as carrier of Cimex checks . And it is impossible to communicate with Cimex.
source: www.cibercuba.com
---
Related News
---