Magazine story of Yasiel Puig's escape from Cuba sold to Hollywood print
Submitted by: lena campos

04 / 29 / 2014
---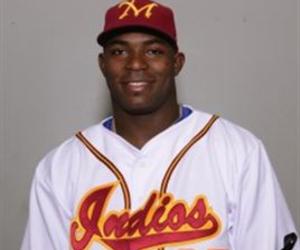 ---
A little over a week after Los Angeles Magazine broke the story of Yasiel Puig's harrowing escape from Cuba to become the Dodgers' star outfielder, the rights to the Jesse Katz article have been sold to Hollywood.
And good luck casting that part.
Brett Ratner and his RatPac Entertainment made the purchase. Ratner is the director who gave Marvel possibly its worst movie, "X-Men: The Last Stand."
Purchase of the story was broken by The Hollywood Reporter, which, it should be noted, is owned by executives of Guggenheim Partners, which just happen to own the Dodgers.
Guess they loved the story. Maybe the film's writer can discover what Dodgers management really knew about Puig's escape via a Mexico drug cartel.
Ratner, who made his mark in Hollywood directing the "Rush Hour" film series, will produce the film with Beau Flynn. The two are the team behind the upcoming new "Hercules" film scheduled to arrive in July, starring Dwayne "The Rock" Johnson.
As Hollywood loves to do, it is one of two "Hercules" films headed our way this summer. The Rock would have made a good 21-year-old Puig about 20 years ago.
I am available to play the part of Ned Colletti, because I'm always playing general manager anyway. Any ideas on casting Puig?
Source: Los Angeles Times
---
Related News
---