Cuba and Guatemala, a Cultural Embrace
Submitted by: manso

08 / 07 / 2011
---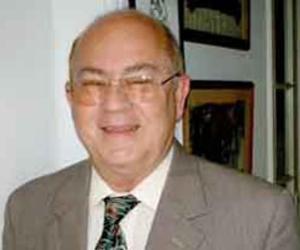 ---
By: Heidy Morin Rueda. sábado, 06 de agosto de 2011. 10:59Havana, Aug 6 (Prensa Latina) The embrace of the Cuban tocororo and the Guatemalan quetzal is an example of the sisterhood of these two cultures, poet Miguel Barnet said at the conclusion of a meeting between artists from both countries.

In his remarks, the president of the National Union of Writers and Artists of Cuba (UNEAC) recalled the presence of Cuban national hero Jose Marti in Guatemala, where he pioneered art criticism, and patriot Jose Joaquin Palma, composer of the Guatemalan national anthem.

Referring to today's artists, Barnet said young artists at the 8th Conference of Cuban and Guatemalan Artists, held for the first time in Cuba, are continuing the work and art of their predecessors.

Guatemalan Ambassador Estuardo Meneses said the young filmmakers' meeting proposed the creation of a street circus as a way of restoring the dignity of children and young people who make money by performing at traffic lights.

The conference closed with the awarding of several prizes to institutions and artists for promoting cultural exchange between Guatemala and Cuba, particularly the Hermanos Saiz Association and UNEAC, for defending and preserving Cuban art and culture.
---
Related News
---