Serbian minister in 3-day visit to Cuba
Submitted by: admin

07 / 07 / 2010
---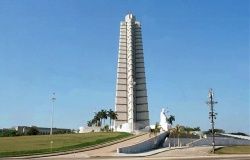 6 July 2010 | 14:31. BELGRADE -- Cuban companies' unsettled debts to Serbian creditors will be among the topics of discussion as Trade Minister Slobodan Milosavljevic spends three days in Cuba.

The Serbian delegation, led by the minister, will take part in the 11th session of the Serbia-Cuba intergovernmental commission for economic, scientific and technological cooperation, it has been announced.

Cuban Minister of Foreign Trade and Foreign Investment Rodrigo Malmierca Diaz is the co-president of the commission.

The session will focus on analyzing bilateral economic relations, recapitulating realization of the conclusions and agreements reached during bilateral meetings of the high officials from Cuba and Serbia, as well as on identifying the possibility of furthering the cooperation between the two countries, the Serbian Trade Ministry said in a statement.

The Serbian officials will meet with President of Cuba's Central Bank Ernesto Medina Villaveiran, Minister of Economy and Planning Marino Murillo Jorge, Health Minister Jose Ramon Balaguer, Basic Industry Minister Yadira Garcia Vera,Construction Minister Fidel Fernando Figueroa de la Paz, Minister of Agriculture Gustavo Rodriguez Rollero and Minister of Higher Education Miguel Díaz-Canel.

The Serbian delegation includes Serbian Chamber of Commerce President Miloš Bugarin and representatives of companies which are already cooperating with Cubans or planning to enter the Cuban market.
Tanjug

Source:http://www.b92.net/eng/news/
---
Related News
---