Cuban Canadian Singer Songwriter Alex Cuba released a new album today!
Submitted by: admin

06 / 09 / 2010
---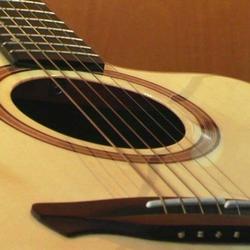 AlexCuba performed TWICE in NYC! And, I'm so upset that I missed his TWO performances in New York but I was there in spirit. Alex is promoting his new album which is titled, "Alex Cuba"

I've previously blogged about alexcuba sharing my appreciation for his versatility and originality:Cuban Singer Alex Cuba footage from performance at Joe's Pub

He's a true gem of a musical artist for he does it all which is to play an instrument, writes, sings and he has a wonderful rapport with his audience.

Also please don't box him as a Cuban singer for he can sing in English/Spanish and his musical style is a combination of different musical genres.

Experiencing Alex Cuba live is a treat! I hope that if he is at a city near you that you will seek out his work. Check out Alex's tour dates here:ALEX CUBA: IN STORES AND ONLINE NOW

I'm definitely supporting his work. In fact I'm trying to figure out where to buy the album for I want to make sure I get the Spanish/English translations of his songs.

That is how I have been learning Spanish!! I don't think Alex knows how much he  has helped me with my Spanish!! He's a blessing!

Picture Source: http://www.alexcuba.com
AlexCuba's Social Media Presence:
Alex Cuba
Source: mog.com/SerenityLife/blog/2041556
---
Related News
---