Over 78 million doses of Anti-polio Vaccines Administered in Cuba since 1962
Submitted by: admin

03 / 02 / 2010
---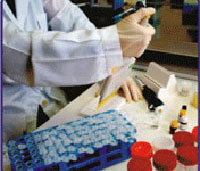 Over 78 million doses of anti-polio vaccines have been administered in Cuba since February 26, 1962, when the island began its immunization campaign against polio, under the direction of the Public Health Ministry (MINSAP).
This guarantees that the population under 62 years of age is protected against that disease, eradicated from the island four months after the carrying out of the first campaign of the national immunization program, the Infomed web site reports.
Supported from the beginning by the Committees for the Defense of the Revolution and the Federation of Cuban Women, among other organizations, the task constitutes one of the most important achievements for the good of Cuban society and its development.
As a result of the campaigns carried out by the revolutionary government since 1962, five preventable diseases have been eliminated by way of vaccines: polio, diphtheria, measles, rubella and whooping cough, highlighted Professor Miguel Galindo, consultant with MINSAP's National Immunization Program.
Also eradicated have been neonatal tetanus, the congenital rubella syndrome and the post-mumps meningo-encephalitis, while tetanus and the haemophilus influenzae, a bacterial agent responsible for meningitis and pneumonias in children, have stopped being a health problem in Cuba, pointed out the founder of the immunization program.
Before 1959, the island reported 500 deaths due to measles, tetanus, whooping cough or diphtheria annually; as well as 300 cases of paralysis due to polio and tens of thousands of deaths due to other preventable diseases.
At present, children in Cuba are protected against 13 diseases with 11 vaccines, including eight produced nationally, thanks to the scientific and technological development achieved on the island, which places it among countries with the lowest indicators of infant mortality rate in Latin America.
In 2009, that indicator in Cuba was 4.8 per every 1,000 live births, lower than those of the United States (7) and Canada (6).
Source: ACN
---
Related News
---