"Half a century of the Revolution in the Cuban Culture" special forum at the film festival
Submitted by: admin

12 / 09 / 2009
---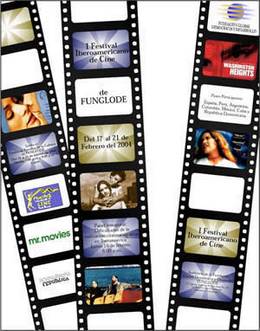 A special forum, Half a century of the Revolution in the Cuban Culture, will be held as part of the 31 International Festival of the New Latin American Cinema, with the participation of important personalities of the big screen.
Central Pabellon Cuba, a space won by the Festival this year, will receive the expected exchange next 10 of December at 11:30 am, (local time), organized by the Unión de Escritores y Artistas de Cuba (Cuban Union of Writers and Artists) (UNEAC, after its initials in Spanish), the Hermanos Saíz Association (AHS, after its initials in Spanish) and Cubarte.
The discussions will be about the Cuban cinema and the festival, indicated the organisers of the forum, who will soon inform about the personalities who will take part in the event.
The exchange has a significant moment last 17 of November, when Abel Prieto, the Cuban Minister for Culture, Miguel Barnet, President of UNEAC (Spanish initials for National Union of Cuban Writers and Artists), Alfredo Guevara, President of the
International Festival of the New Latin-American Cinema and Luis Morlote, President of AHS (Spanish initials for Hermanos Saiz Association), answered questions of the readers.
A similar colloquium, held last 20 of October (The Day of the Cuban culture) and created by the forum, included lectures from the widely known researcher Graziella Pogolotti and Fernando Martinez Heredia, the National Social Sciences Award
winner, among other personalities of the branch. Up to this moment, the forum, has received over 300 messages and have been visited by 15 thousand readers.
The reader can enter to analysis and criteria about the cultural work in Cuba, during the last decades at the web site: www.foroscubarte.cult.cu, which is also the opening gate to include free comments.
Source: Cubarte
---
Related News
---