The Organization of American States (OAS), are an 'anachronism', says Cuban Foreign Minister.
Submitted by: admin

05 / 27 / 2009
---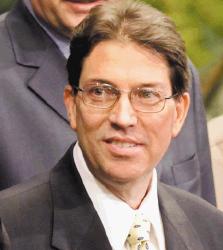 During a meeting in Caracas with Venezuelan President Hugo Chavez at the end of a gathering of foreign ministers of the Bolivarian Alternative for the Americas (ALBA), Rodriguez stressed that Cuba does not need to be a member of the OAS.
He added that Cuba's re-entry into the OAS, which has historically been and continues to be an instrument of the United States, is not under discussion.
According to Prensa Latina news agency, the Cuban diplomat explained that it is time that the changes that have occurred in Latin America and the Caribbean reach the OAS.
"In one way or another, the OAS is totally anachronistic and it serves the interests of others. We feel that our path, the path of Cuba, is the path of Latin American and Caribbean integration," Rodriguez commented.
He noted that this principle of regional integration is the one that has led Cuba to attend important meetings such as the 1st Latin American and Caribbean Summit last December in Salvador de Bahia, Brazil.
Regarding the meeting of ALBA foreign ministers in Caracas, he described it as fruitful because they were able to discuss topics of international interest and about the process of integration of Latin American and Caribbean peoples and governments.
The foreign ministers of ALBA, a regional bloc of integration and cooperation made up of Venezuela, Cuba, Bolivia, Nicaragua, Honduras, Dominica, Saint Vincent and the Grenadines as well as Ecuador as an observer, analyzed on Monday issues related to the response of the integrating mechanism to the current world economic crisis, including the production of food and agriculture machines.
In addition, prior to the upcoming General Assembly of the OAS next week in Honduras, they ratified the position of the ALBA member countries condemning the OAS 1962 resolution that established Cuba's expulsion from this organization.
(PL)
---
Related News
---