The fourth case of swine flu in Cuba, a 14-month-old Canadian child who arrived from Toronto
Submitted by: admin

05 / 20 / 2009
---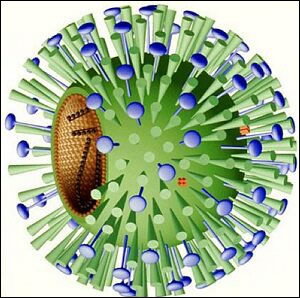 In the days following his arrival, the child 'had fever and respiratory symptoms, so he was admitted to a specialized centre and treated there,' the ministry said in a statement on Tuesday.
The child was recovering 'satisfactorily' and 'is being treated with targeted antiviral therapy, and epidemiological surveillance measures have been applied to the child's relatives and people who came in contact with him,' it added.
The three other cases of influenza A(H1N1) on the Caribbean island nation were Mexican students studying medicine in Cuba who were infected when they spent holidays in Mexico, but they had 'a satisfactory clinical outcome' and were 'discharged in a timely manner,' the ministry said.
The youths are now studying as usual, the ministry added, noting that their school in the western province of Matanzas had suspended isolation measures because there were no new reports of cases with respiratory symptoms.
The Health Ministry nonetheless said it was 'maintaining increased surveillance measures, including international health controls at airports, ports and marinas.'
The A(H1N1) epidemic has strained relations between Mexico and Cuba, which on April 28 suspended all flights to Mexico, leading Mexican President Felipe Calderon to warn that he was considering cancelling a planned visit to Havana.
Former Cuban leader Fidel Castro in turn accused the Mexican government of hiding the presence of the virus in order to avoid impeding the visit of US President Barack Obama to Mexico City on April 16 and 17.
(AFP)
---
Related News
---