Tobacco Harvest in Pinar del Río, Cuba in Final Stage
Submitted by: admin

03 / 25 / 2009
---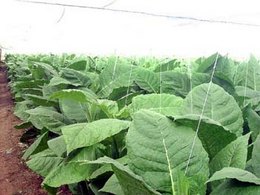 These results are being achieved despite the battering suffered by the territory from two hurricanes that seriously damaged the infrastructure of this industry, but has recovered most of its original capacity.
Of the over 7,000 tobacco-curing sheds that were affected, some 5,300 are completely restored, while 865 are in the roofing stage, and some 500 others are in different stages of repair.
The efforts made by farmers from 10 Cuban provinces that worked for five months on the processes of refurbishment have determined these results, especially in the Consolacion del Sur municipality, the largest leaf producer in Cuba, and also the most affected by the hurricanes.
There are still some 260 workers in this westernmost Cuban province, from several provinces, who, along with the local force, will finish the renovation work.Pinar del Rio province is the largest tobacco producer in Cuba, and produces over 50 percent of the wrapping leaves and all the outside layers of the cigar production for export in the Caribbean nation.
(Guerrillero.cu)
---
Related News
---