One hundred musicians from Spain and Latin- American form a list of their favorite issues, among them; Ojalá by the Cuban Silvi
Submitted by: admin

03 / 24 / 2009
---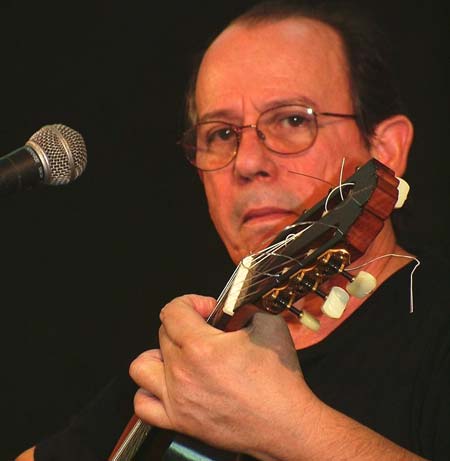 It is about a proposal made by the Sunday magazine "El País Semanal", a  Madrid edition that today publishes the result of a poll "One Hundred Iberian American musicians choose the one hundred songs that changed their lives) made among pop musicians, reason for which   "songs from other creative worlds" are not on the list.
It is the mighty influence of the 60-decade. The extraordinary creative expansion of that decade   where  many musicians have their alma mater, from the pedagogical point of view. There were vertiginous years where groups expressed a very high productivity" the magazine highlights.
The first song found on the list is "Ne me quitte pas" by the Belgian Brel , followed by the subject of The Beach Boys and "Help" by the Beatles; "Como el agua" from the Cameroon Island: "Mediterráneo" , "A hard day's night" by the Beatles; "A Day in a life" by the Smiths" and "Strawberry Fields Forever" (The Beatles) and the "Time Legend" from Cameroon.
Throughout the list there are other classic issues like "Ojalá" by Silvio Rodríguez, ; 'Like A Rolling Stone', by Bob Dylan; 'What's Going On?' (Marvin Gaye), 'Smells Like Teen Spirit' (Nirvana), 'Volver', (Carlos Gardel), 'Ojalá' (Silvio Rodríguez), 'King Creole' (Elvis Presley) o 'Whole lotta love', by Led Zeppelin.
Others on the list, Paco de Lucía (Almoraima), Edith Piaf (La Foule), Jackson 5 (I want you back) , Lynyrd Skynyrd (Free Bird), Frank Sinatra ( Strangers in the Night), Simon and Garfunkel (Bridge over Troubled Water) or the Latin Damaso Perez Prado with his Mambo Number 5, Roberto Carlos with 'Eu quero ter um milhão de amigos', o José Alfredo Jiménez, with 'El jinete'.
The song-writer and singer Joaquín Sabina assures about Serrat's "Mediterranean" album saying  this work means " before and after the song from the Spanish Twenty Century."
And Alejandro Sanz says "Como el agua" from Cameroon Island when many people discovered the Flemish songwriter and singer "thanks to this tango."
(Cubaheadlines)  
---
Related News
---