Scorsese's film about The Rolling Stones to be premiered in Cuba
Submitted by: admin

11 / 04 / 2008
---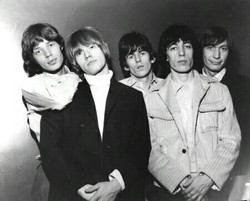 The members of this emblematic band act in the film: Mick Jagger, Keith Richards, Charlie Watts, and Ron Wood. Likewise, other international music stars such as Christina Aguilera, Buddy Guy, and Jack White are also involved.
The colour film has a running time of 121', with stereophonic sound.
Martin Scorsese is an American film director of the same generation of Francis Ford Coppola (The Godfather) and Bryan de Palma (The Untouchables), famous for films such as Raging Bull, Gangs of New York, and Goodfellas.
This film director is a music expert. He treated it in films such as Woodstock, related to the rock festival in 1969, and The Band.
Admirer of The Rolling Stones, Scorsese recently filmed this documentary feature in which the creators of Satisfaction and Get Off My Clouds offer a mythical recital where they show the energy, vigor, and talent that have kept them at the pinnacle of worldwide success for more than 40 years. It is a gift for film fans and music lovers. Premiere in Cuba.
(Cubasí)
---
Related News
---