Grants for Cuban Young Creators the Hermanos Saíz Association (AHS)
Submitted by: admin

08 / 22 / 2008
---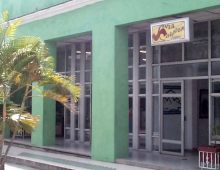 Aimed at promoting the artistic creation of Cuban youths, the Hermanos Saíz Association (AHS) has for some time an embracing system of grants that includes several cultural manifestations: for this year they have convened those of audiovisual means, scenic arts, plastic arts, thinking, literature and music.
Chicuelo grant promotes script creation for different audiovisual means. Those interested will present an original script project of radio, television, cinema or video.
Once the six-month registration is over, the selected author should present a complete script, ready to be carried out with a production breakdown.
Milanés grants are offered to scenic artists (actors, directors, dancers, choreographers…) who do not have the necessary funding to carry out their projects. Staging projects should include the theoretical foundation, the characteristics of the scenic space that is going to be used, wardrobe, scenography and production designs.
The grants can be awarded to five or less people, gathered in a group or not.  
Antonia Eiriz grant is convened for such genres as multimedia, performance, environment, digital art and art video.  During the eights months protected by the grant, the AHS will accompany the artist in the necessary procedures to carry out the work.  
Co-sponsored by the Ministry of Culture, the grant on Ernesto Guevara Thinking aims to encourage, protect and acknowledge young researchers and essayists. The contestants will take part with an unpublished essay project that will approach socio-cultural, artistic-literary or political-ideological perspectives.
The institution will give up to three grants; once the six-month registration closes, the authors should hand in a version of the essay, which publication will be assessed in Dedalo magazine in the website of the AHS.
To foster novel writing the AHS has convened Fronesis grant, in which each author can present the number of projects he wishes, accompanied by a fragment of the novel in preparation. A member of the jury will offer tutelary attention to the selected writer.
During the creation process of the novel, the AHS will guarantee the publication of fragments or chapters and once this is achieved, it will assume along with the author the negotiation with a Publishing house for its possible publication.
For it part, La noche (The Night) grant intends to favor the literary creation of children and youths through the presentation of a book project on any genre. When the book is finished, the AHS negotiate its publication.
Finally, Musical Creation grant, convened to promote the most experimental thing of the musical vanguard in Cuba. The composers will present works of contemporary concert music, electro acoustic music or experimental fusions starting from a composition project and the curriculum of the applicant.
When the deadline closes, the selected composer will make a sole concert that will include the premiere of his work.
Those interested in applying for some of these grants can receive further information in the provincial headquarters of the AHS or at the national direction of the institution.
(Cubasí)
---
Related News
---