An ex leader of the anti-Cuba Emiliano Infante Segrera, was shot dead in Puerto Rico.
Submitted by: admin

08 / 02 / 2008
---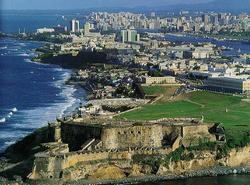 According to a note published on Friday by Granma news daily, the Puerto Rican police continue investigating the circumstances in which the shooting took place.
Infante Segrera, a 64-year old Cuban-American, was one of the leaders of the CANF, created by the CIA and which supported criminal actions against Cuba organized by international and self-confessed terrorist Luis Posada Carriles.
According to police experts, the murder of Infante Segrera looks like a settling of scores.
"It is not an unusual behavior. The Miami mafia has a long record of violence. A few weeks ago, a Mexican newspaper said the CANF and the Cartel of the Gulf and its mercenaries, the Zetas, had links regarding human trafficking," the Granma note reads.     
(www.cubanews.ain.cu)     
---
Related News
---