Cuba remembers the 100th anniversary of the birth late Chilean president Salvador Allende
Submitted by: admin

06 / 19 / 2008
---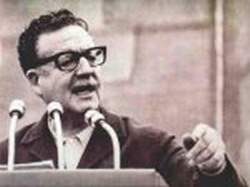 Orlando Cruz, a researcher from the Philosophy Institute of Havana, gave a conference entitled 'Allende and the Socialist Project' at the Gladys Marín Hall of the Havana house named after the Chilean leader.
During the presentation, Cruz spoke about the years prior to the electoral victory of Allende and the Unidad Popular Movement, and the difficult situations his government had to deal with before the September 1973 military coup.
Participants at the conference also discussed the current situation of leftwing movements in Chile and Latin America, and destabilization plans by the George W. Bush administration to overthrow progressive governments in the region, like those of Evo Morales in Bolivia and Hugo Chavez in Venezuela.
On June 18, journalists Marta Rojas and Orlando Contreras will offer a lecture entitled 1972: Fidel's Encounter with the Chilean People.
Salvador Allende would be 100 on June 26. Among the other activities planned are a series of concerts, a CD launching, and a ceremony to pay tribute to Allende at the Cuban Institute for Friendship with the Peoples.
Allende died in combat at the La Moneda Presidential Palace on September 11, 1973, while defending the constitutionality of his government against the fascist military coup headed by General Augusto Pinochet.
(RHC)
---
Related News
---