A poem dedicated to Che Guevara to be published by the Argentinean Julio Cortázar
Submitted by: admin

06 / 11 / 2008
---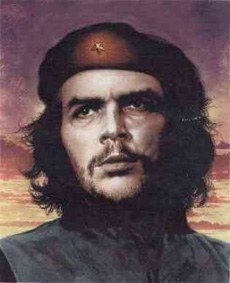 Under the title of Che, the poem was originally part of a letter that the award winning Argentinean narrator sent the Cuban writer Roberto Fernández Retamar on October 28, 1967 from Paris, a few hours after the world heard the news of the death of the Cuban-Argentinean guerilla leader.
At the time Cortázar expressed in his letter: Che has died and there is nothing but silence in me, nobody knows for how long; if I sent you this text (the poem) it was because it was you who were asking me for it and because I know how much you loved Che and what he meant for you. Later on he says that in Paris he found a cable from Lisandro Otero asking him for 150 words for Cuba.
This was the comment of Cortázar in the letter -150 words, as if one could take words out from your pocked as if they were coins. I don't think I will be able to write them, I am empty and dry and I would be rhetoric.
The narrator, despite his grief, finally wrote the poem: I had a brother, we never saw each other/ but that doesn't matter. I had a brother who walked around the hills while I was sleeping/ I loved him in my own way, I drank his free voice as water/ I walked for some whiles close to his shadow.
We never saw each other –but that didn't matter, my brother awake while I slept- my brother showing me from behind the night his chosen star, concluded Cortázar.
The page
www.Che80.co.cu
, created by the Che Guevara Study Center, the Pablo de la Torriente Brau Cultural Center and the Casa de las Américas pays tribute to the Cuban-Argentinean fighter on his 80th birthday next June 14.
The Internet site publishes messages from Latin American intellectuals and artists, who through their words, sounds and images express the contemporary and life dimension of this universal revolutionary.
(Cubarte)
---
Related News
---