Cubadisco 2008 Devoted to the Music of Africa, to take place from May 17 to 25 in Havana.
Submitted by: admin

05 / 18 / 2008
---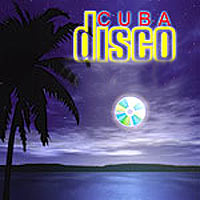 This year Cubadisco will be devoted to Africa and its diaspora, as well as to its music and poetry.
Ciro Benemelis, president of the Organizing Committee, said on Tuesday that the presence of these high officials in Cuba shows the importance given to Cubadisco by these nations. "They will come with delegations made up of university presidents, musicologists, ethnologists, researchers and important artists," he pointed out.
Benemelis said that the "fiesta of the Cuban recording industry" will be attended by some 246 foreign participants who will accompany Cuban musicians in the different presentations, galas and lectures.
"This year, Rogelio Martínez Furé, Miguel Barnet, Nancy Morejón, Guillermo Rodríguez Rivera and Víctor Casaus, and group Los Muñequitos de Matanzas will be presenting the events Prize of Honor, granted to institutions and personalities that have played an outstanding role in culture," he added.
Every year, this fair of the recording industry has brought about actions fostering cultural development in the country. In 2008, there will be a national tour with The Longest Rumba, which will conclude on May 17. "This has been a great surprise because there are cities where this music genre was not played and now non-professional groups have come to light," showing the potentialities of this music in the country," said Benemelis.
He added that organizers to the event have suggested the need of having a TV program devoted to Afro-Cuban forms of dance and rumba, an idea that has been accepted by the Cuban Institute of Radio and Television (ICRT).
(
www.jrebelde.cubaweb.cu
)
---
Related News
---