Cuban government said it planned to build 30 new hotels between 2008 and 2010.
Submitted by: admin

03 / 21 / 2008
---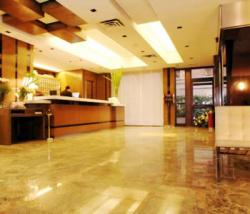 The hotels will be built through joint ventures involving the Cuban government and foreign companies, mainly from China and Spain, according to an article that appears on the Tourism Ministry's Web site.
An official with that portfolio was quoted in the article as saying that other hotel projects currently are in the negotiation phase.
Ten of the new hotels will be in Havana and will be located in
the Marina Hemingway
and Monte Barreto districts, the city's historical center and Tarara beach, where a complex will be built that will include apartments for rent, a
marina
and a hotel.
The Cuban capital is the main destination for foreign tourists to the communist-ruled island and, together with the nearby Varadero resort, also on the northern coast, generates 70 percent of the nation's tourism revenue.
Havana currently has more than 12,000 rooms distributed among 62 hotels run by the Cubanacan, Gran Caribe, Islazul, Gaviota and Habaguanex chains.
Tourism is one of the main motors of the Cuban economy but growth in that industry has stalled in recent years.
Cuba received just over 2 million international visitors in 2007, earning close to $2 billion in tourism revenue.
In recent months, there has been increased speculation that the new Cuban president, Raul Castro, plans to eliminate the prohibition on Cubans lodging at tourist hotels, although tourism authorities consulted by Efe said there has been no official determination in this regard.
The 76-year-old Raul Castro, who on Feb. 24 succeeded his older brother Fidel, Cuba's leader for almost 50 years, has promised to reduce the excessive amount of prohibitions on the island and carry out economic and administrative reforms.
(TradingMarkets.com)
---
Related News
---