If Cubans didnt talk about baseball for one day, television would replace it as the top topic of conversation
Submitted by: admin

02 / 03 / 2008
---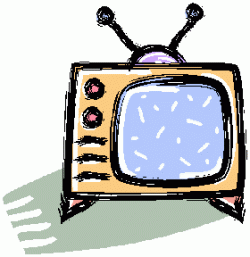 The reason he gave is that "TV enters your home and we all have the right to have an opinion about it, right?"
On the corners, people speak of both the National Baseball League and soap operas of the moment; this is because the TV can be "for many people" a theatrical stage, baseball stadium, a musical, a boxing ring, a comedy show, a dance show, or a cinema hall.
Cubas 4th National Television Festival is showing the best of 2007 and fueling debates about the challenges of TV in the near future
From January 30 to February 2, Cuban Television will be holding its fourth National Festival in Havana. This is an opportunity to look deep inside and reflect on what has been done. This festival will feature analyses from the perspective of shows currently in production and has invited critics and specialists as well as the audience.
"I feel we have come to this festival in a different position than last time. Since July 2007 we have tried new programs and have introduced some changes in line with a study carried out on the four national channels," said Waldo Ramírez to the Juventud Rebelde newspaper.
"An example of this is the 24-hour broadcast of the Cubavision channel since that time. At the end of the year this was extended to the four national channels. It was a doable move that the audience appreciated. It was the first time it was done in Cuba."
"What do you see as the role of the local TV networks? Under what conditions are they competing in this festival?
"Thats another aspect thats different from previous years. First, there are 71 local stations in an equal number of municipalities across the country. We have 17 new municipal TV stations, in addition to the provincial ones, which broadcast their signals to the main city of each province on weekends.
"We have a provincial TV station system very different from the one we had during the third festival. Its bringing together a larger number of their works for nominations and awards in the National Festival of Provincial Telecenters."
"The quality has increased, as indicated by the number of awards being presented in this festival for work done by municipal TV stations. Obviously there has been participation by these TV stations as part of television programming with a different perspective."
"Programs such as Quédate conmigo or Barquito de papel, both produced by Matanzas TV network TV Yumuri, have had great public acceptance and their standard of quality, content and design makes them worthy of being shown on national networks. These examples give a new air to these networks and make television more national. We see new faces, new and different ways and perspectives of dealing with topics."
"From that basis we can truly build a dialogic model of communication with the different audiences. A model that, in addition, can be recognized for its coherence and credibility."
"Not everything we do is the ideal. Everything can be improved. In fact, I believe in improving things, and in improving television. Were not content with what weve done, nor do I personally like self-praise or think that people working on TV think the same way."
"Arent you afraid of television becoming detached from our reality?
"We have the challenge of making believable in a reality as complex as Cubas, since we contribute to the creation of thought. We can achieve that with a lot of work and the talent of actors, directors, announcers and commentators, and specialists. Also by opening the doors to young people, cultural institutions, and our artists and intellectuals so we can work together; through workshops and forums on communication, debate and reflection, such as this Festival, held every four years.
"Cuban nationality and the best of the Cuban culture have to be shown, as well as our mistakes."
"Our programs have to show the most authentic of universal culture, respect for difference, reflection, and the expression of criticisms and opinions from the public and specialist - who are also part of the public.
"Lets add to this that we are not interested in an unrestrained race to achieve high audience ratings to the detriment of quality. We modestly think that the abovementioned will contribute to the evolution of this medium, creating a model that strengthens links between everyone.
"As this happens, we will have a corresponding product to meet the interests of the viewers."
"How does the Cuban television approach challenges such as entertainment, education and instruction?
"In Cuba, as anywhere else, television is entertainment. Here it becomes even more important given the peculiarities and economic conditions we are still going through. This means that television is sometimes a strong option. I would say that it is the main entertainment option for the great majority. However, we cannot confuse this with banality or a lack of content or reflection.
"The ethical and humanist essence of the national culture must have a permanent presence in the programs, and even though I feel that they have ever been there, we need to give a real cultural dimension to entertainment.
"A history program does not have to be boring, nor does the sensuality of a couple dancing have to be vulgar. I see this cultural dimension I am talking about not only from the perspective of showing programs devoted to arts and literature, which are in fact part of this concept.
There must be a wider and more comprehensive vision: television which critically assesses models which emerge and establish themselves from the great powers and at the same time contributes to reinforce ours. There must be a television of thought, as a country like ours deserves."
Details of a festival
The Fourth National TV Festival was inaugurated on January 30 in La Rampa cinema with the exhibition of the first chapter of El Aventurero, a documentary series which paid tribute to the role played by Cuban Television in adventure series. The chapter was devoted to Erick Kaup, one of the great directors of this form.
Moreover, other materials have been shown in the Fresa y Chocolate movie theatre, including the three Cuban TV productions awarded in the 2007 Caribbean Broadcasting Union Contest, one of the most important audiovisual competitions in the region.
"The theoretical event will conclude on Saturday at the International Press Center. We have discussed matters such as dramatizing news programs, the history of television, the relation between culture and entertainment in the media, as well as globalization and identity in music programming.
"In all sessions, there have been criteria and experiences exchanges between specialists, both our and those from other institutions. These have also been attended by sociologists, musicologists, historians, psychologists, filmmakers, writers, essayists and creators.
"The competition has 33 categories, in which 38 specialities will be awarded. There are youth, children, dramatized, serial, news, journalistic, and humorous programs... The closing ceremony will take place on February 2 at the Karl Marx Theatre."
(
www.juventudrebelde.co.cu
)
---
Related News
---