Santiago de Cuba was chosen to host this year's all-star baseball game on February 3
Submitted by: admin

01 / 24 / 2008
---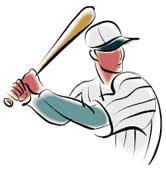 Santiago de Cuba was chosen to host this year's all-star baseball game on February 3 for being 2007 league champions, having a newly remodeled stadium and for leading the league this season with 30 wins.
Despite having won the national baseball title seven times (1980, 1989, 1999, 2000, 2001, 2005, 2007), this will be the first time that Santiago hosts the annual baseball classic, reported Granma newspaper.
The game between the top players of the Eastern and Western Divisions of the Cuban baseball league will take place on Sunday afternoon February 3, after an Athlete of the Year official awards ceremony. The all-star squads will be announced at a later date.
On Saturday February 2, at the same time, the traditional throwing and batting contests will take place followed by the veteran's game whose rosters were also announced by INDER.
Western Division Veteran's Team:
Catchers: Juan Castro, Pedro Medina and Juan Manrique; Infield: Agustin Marquetti, Antonio Muñoz, Antonio Scull, Rey Vicente Anglada, Lazaro Vargas, Antonio "Tony" Gonzalez, Rodolfo Puente, Urbano Gonzalez, Juan Padilla, Alexander Ramos y Pedro José Rodriguez; Outfielders: Luis Giraldo Casanova, Lourdes Gourriel, Armando Capiró, Wilfredo Sanchez, Rigoberto Rosique, Fernando Sánchez, Jose Estrada y Javier Mendez; Pitchers: Jorge Luis Valdes, Julio Romero, Jesus Guerra, Lazaro Valle, Omar Ajete, Gaspar "Curro" Perez, Rolando Macias y Lazaro de la Torre. Manager: Pedro Chavez. Coaches: Juan "Coco" Gomez and Arnaldo Raxach. Trainers: Juan Suarez e Ismael Salgado. INDER representative: Pedro Almenares.
Eastern Division Veteran's Team:
Catchers: Alberto Martinez, Roger Machado y Ramon Echeverría; Infielders: Felipe Sarduy, Orestes Kindelan, Antonio Pacheco, Gabriel Pierre, Agustín Arias, Pedro Jova, Luis Ulacia, Agustin Lescaille, Osvaldo Oliva y Andres Telemaco; Outfielders: Víctor Mesa, Ermidelio Urrutia, Víctor Bejerano, Jorge Garcia, Miguel Cuevas y Silvio Montejo; Pitchers: Braudilio Vinent, Roberto Valdes, Omar Carrero, Jose Luis Aleman, Juan Perez Perez, Gregorio Perez, Oscar Romero, Aquino Abreu, Osvaldo Duvergel, Felix Núñez, Modesto Verdura y Rafael Castillo. Manager: Manuel Miyar. Coaches: Miguel Giró and Antonio "Titi" Sánchez. Entrenadores: Pedro Perez y Renato Puertas. INDER representative: Pedro García Lupiañez.
(
www.cubanews.ain.cu
)
---
Related News
---