Lately, weve witnessed in Cuba a small but interesting "boom" in Argentine literature
Submitted by: admin

01 / 20 / 2008
---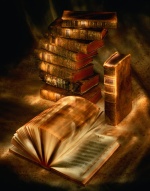 Readers have gladly received a story book published by Orbis Collection of the Arte y Literatura Publishing House under the title "Narrativa argentina contemporánea".
The title sounds somewhat pretentious: Of course, its impossible to offer in one only book a sufficiently integrating sample of the highly diverse Argentine literary outlook of the last fifty years. Necessarily, authors and even complete tendencies were not included. But compilator Basilia Papastamatíu has selected them with good sense: there are here some of the indispensable voices, which are not always sufficiently well-known among us, signing stories opposed to be categorized.
Its difficult to establish too many contact points between each of the narrations, because something that really distinguishes the selection is its singular thematic and formal diversity. But its possible to recognize in almost all the cosmopolitism of a culture and society that has opened itself, without many prejudices, to the legacy of other cultures, in an exemplary process of assimilation, enrichment and revalorization.
The influence of the political events occurred in that country in the past century is also revealing in the work from these authors. Without neglecting the search of merely aesthetic values, contemporary Argentine literature, as its cinematography has done it too, has dedicated many pages to recreate passages of the history of that country, with an emancipating desire that has become almost mythical.
These stories are a good example, but here, unlike a certain cinema, pontification is not the intended, there arent evident desires to transcend.
Its remarkable the incorporation of neologisms, popular language turn of phrases and really Argentine expressions, which endow many of these stories with a delicious authenticity.
This anthology bears witness of the strength of several generations of Argentine writers: men and women who did not underestimate the legacy of their elders, but set out to begin again.
(
www.cubasi.cu
)
---
Related News
---