Cuban painter Roberto Fabelo illustrates Cien años de soledad.
Submitted by: admin

12 / 30 / 2007
---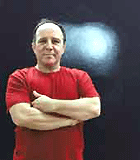 A new edition of Cien años de soledad (Hundred years of Lonliness), the book of Gabriel García Márquez, was presented in Havana the 26th of December as a tribute to the 80 years of an indispensable writer in the history of the Spanish language literature.
Illustrated by the painter Roberto Fabelo and published by Arte y Literatura, the Cuban Book Institute (ICL, after its initials in Spanish) will also celebrate the 40 years of a work that gave a new direction to the narrative and started the boom of the Latin American literature in the 60's of last century, informed Prensa Latina.
The novel placed in the world map a place called Macondo, a territory that like William Faulkner Yoknapatawpha entered by its own right the double kingdom of dreams and reality.
According to his own confession, when he started reading, at the age of 38 and with four Publisher books, García Márquez had only one paragraph in his mind that came to him spontaneously.
"Many years later, in front of the firing squad, Colonel Aureliano Buendía had to remember that distant afternoon when his father took him to know the ice". I had no idea what it meant. I had no idea where I would take it.
Today that paragraph is repeated, as it is happening for 40 years, millions of people from the most diverse zones of the planet.
The readers of Cien años de soledad - as Gabo remembered at the World Congress of Language at Cartagena de Indias- "are a community that if it would live in a single land, it would be one of the twenty most populated countries of the world".
In Cuba , the novel is a familiar presence and that new edition is an occasion for the readers to, by celebrating Gabo, celebrates themselves.
Next February, during the 2008 Book Fair, Cien años de soledad will be sieged by old and new readers in the shelves of 40 cities of Cuba, even in mountain towns.
There is a similar initiative of one tribute to Gabo and to the diseased Cuban writer Alejo Carpentier, in the 103 anniversary of his birth date. Gabo and Carpentier are two founders of the Latin American novelistic, merged in one hug.
(
www.cubavision.cubaweb.cu
)
---
Related News
---